2010 April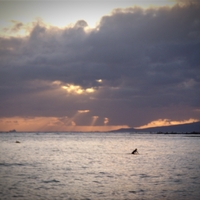 Jenivee and I took a vacation together to Hawaii April 24th to May 2nd 2010. We stayed 7 nights in Oahu at the Marriott Ko Olina Beach Club. We were able to tag a couple of days for a side trip to the Big Island to visit my grandparents Christina and Mark, my Aunt Rita and cousin Chris.
We had a great time and spent a very relaxing week and really enjoyed seeing some family while we were there.
This is a quick recount of what we did with photos and videos to boot. I also typically give you an idea of how much we spent on various activities or give you tips on how to save a little money while having fun.
Perhaps you can get a few ideas from some of the things we did and maybe pick a trick or two on how to have some fun on a value budget!
Enjoy!
CachedSince:{ts '2023-12-01 08:17:27'}