Jenivee the Cubette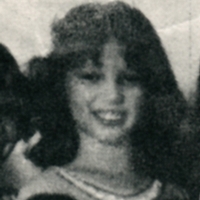 Jenivee grew up to dance. Well, until people started mispronouncing Cubette. They probably should have spelt it Cubbettes.....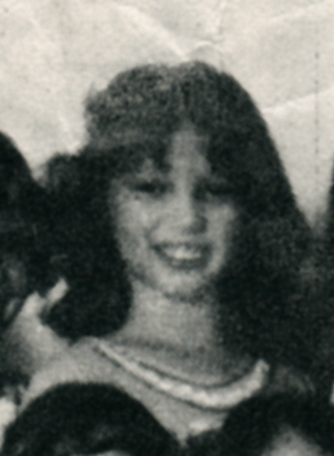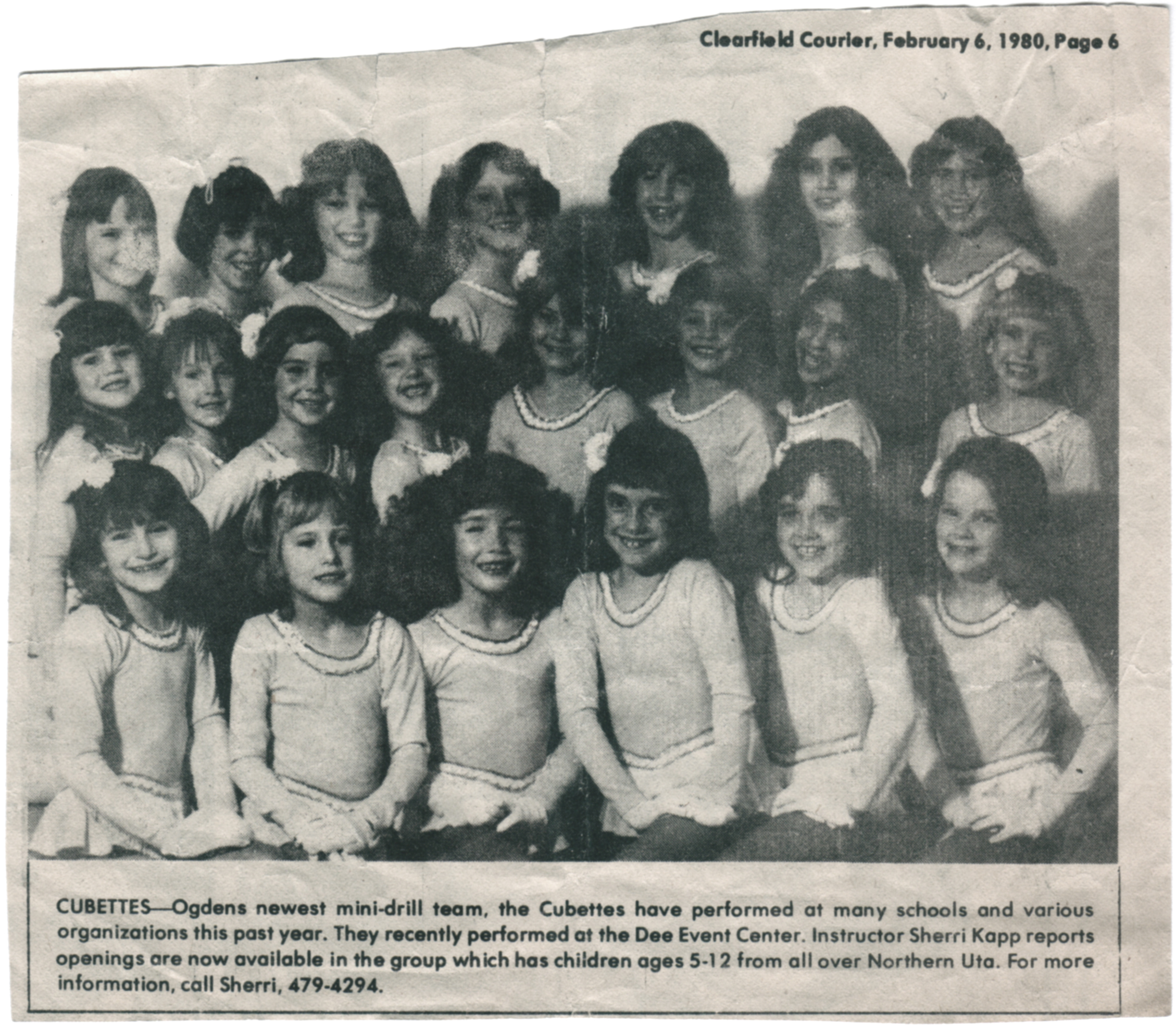 From the Clearfield Courier, February 6, 1980, Page 6. (Spelling and punctuation corrected).
CUBETTES - Ogden's newest mini-drill team, the Cubettes, have performed at many schoools and various organizations this past year. They Recently performed at the Dee Events Center. Instructor Sheri Kapp reports openings are now available in the group which has children ages 5-12 from all over Northern Utah. For more information call Sherri at 801-479-4294.
From Left To Right:
Top Row: Somebody, Somebody, Jenivee Misrasi (Broadhead), Somebody, Somebody, Somebody, Somebody
Middle Row: Somebody, Somebody, Somebody, Somebody, Somebody, Somebody, Somebody, Somebody
Front Row: Somebody, Somebody, Somebody, Somebody, Somebody, Somebody
CachedSince:{ts '2023-10-01 23:34:07'}